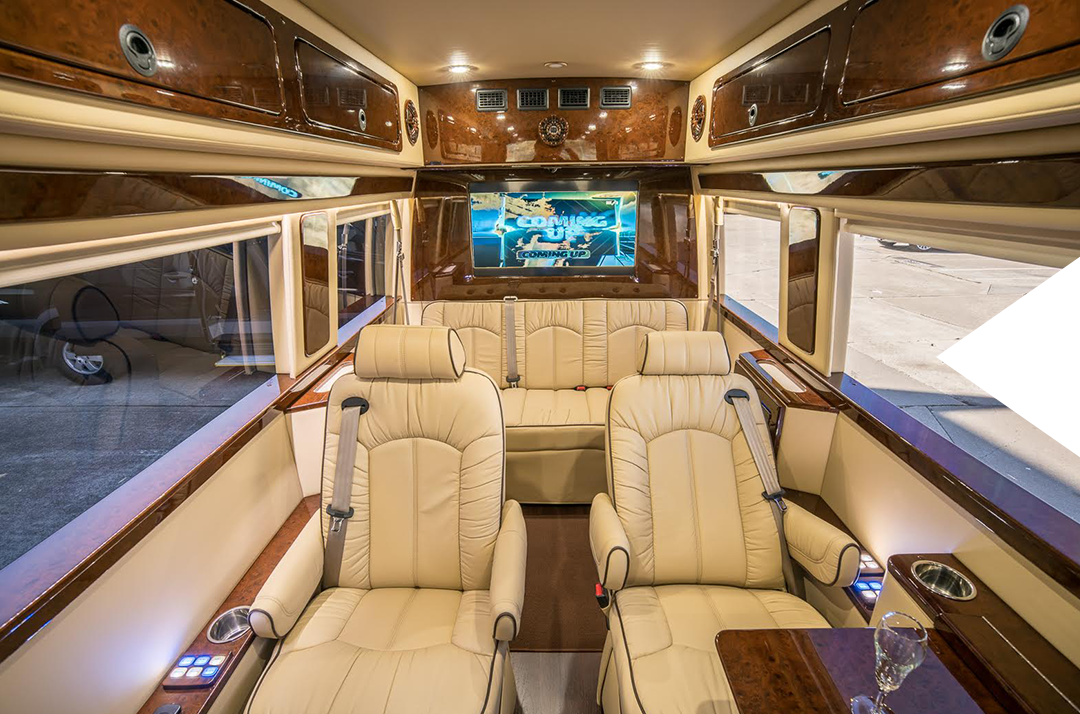 THE BEST SERVICE RATES FOR CORPORATE EVENTS
Our rates are based on an hourly minimum and vehicle type. So no matter the occasion, For corporate events to airport transportation, we guarantee we can find a rate and vehicle to suit your needs.
Contact us today for more information!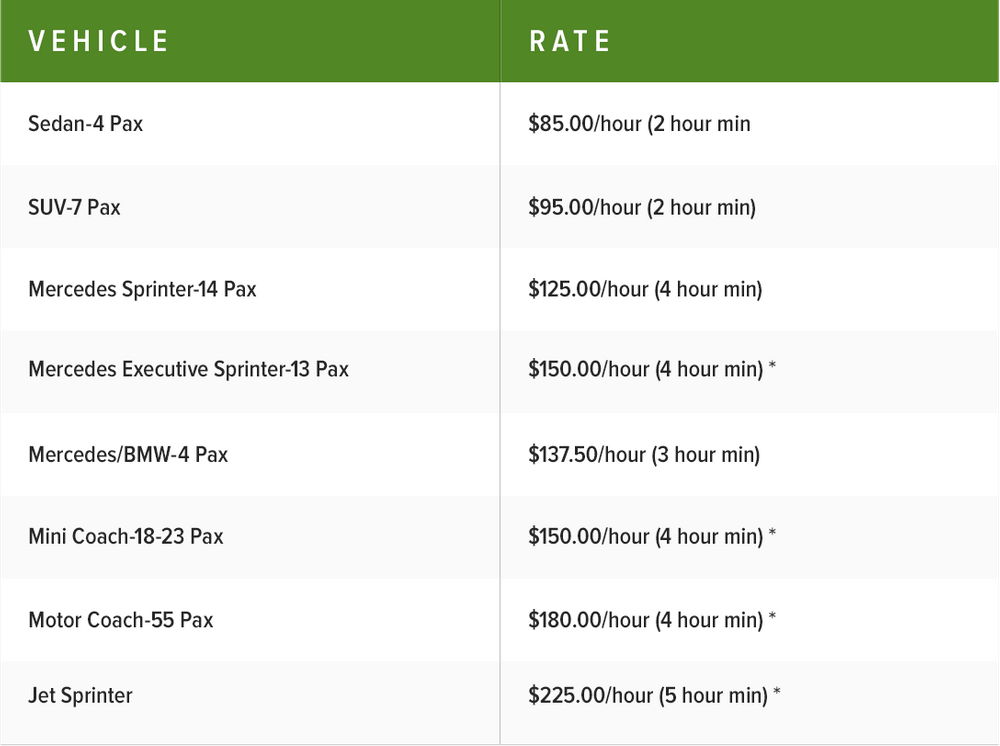 *Prices are all-inclusive with a 20% recommended gratuity. Additional cost for parking, toll road charges and 8% fuel surcharge may apply. Please contact us regarding drive time; as it may apply additional charges based on pick up and drop off locations.
DISCLAIMER:
Prices are subject to change without prior notice.
Please contact SF Pinnacle 415-518-0119 to obtain current pricing.
TERMS & CONDITIONS/RESERVATION AGREEMENT
If you do not see your chauffeur, you must call 1-888-707-6881 or 415-518-0119 to avoid a "No Show" charge.
Cancellation Policy:
Sedans, SUVs require a 2 hour notice prior to scheduled pickup in the continental US ( based on the local time zone of the pickup location) and a 24 hours if international to avoid a late cancellation or no-show penalty. Mercedes S class, Mercedes Sprinter, Executive Sprinter, Jet Sprinter, Mini Coaches & Motor Coaches require 2 weeks notice prior to the scheduled pickup time. 50% of the total amount will be charged if cancelled within 1 week of the scheduled pickup time. 100% of the amount will be charged within 72 hours of the scheduled pickup time (based on the local time zone of the pickup location).
Airport Arrivals:
2 hour grace period for domestic and international arrivals. If wait time exceeds the grace period the pricing will be change and subject to hourly charges.
Non-Airport Arrivals:
15 min grace period. If wait time exceeds the grace period the trip will turn into an hourly charge. Any quotes given are estimates only, additional charges for stops, waiting time, tolls, parking etc.
Terms and Conditions:
All our vehicles are NON-smoking, No food and drink (except water), Alcohol and drug use is prohibited by law, No vomiting and any type of bodily fluid, any above occurs $300 - $1000 fee for cleaning up and fumigating.
Hourly Charters:
The hours stipulated at the time of booking will be deemed as chargeable hours. Example: reservation booked for 8:00 AM - 4:00 PM = 8 hours. If you decide to end the charter early at 2:00 PM. you will still be billed for the 8 hours as we still have to pay our driver for the full amount of time they were Dispatched for. If your charter goes over the requested Drop Off Time. the Overtime rate will apply equal to the hourly rate quoted at the time of booking.
LOST & FOUND:
SF Pinnacle Limo, Inc. is not responsible for lost, damaged, or stolen personal items. If required to ship any lost item(s), IT WILL BE AT THE OWNER'S EXPENSE.